CONTRACTOR
SOLUTIONS
Our team can help get your project off on the right foot(ing). We've worked with many Contractors for Residential and Commercial projects all over Dane County.
Excavation
Site work, earth work, grubbing, tree removal or any land preparations needs
Erosion control from tracking pads to bio-tension ponds and everything in-between
Foundation excavation for walk out basements or commercial buildings
Utility work, water and sanitary, storm water control and installation
Trucking fill on or off site, hauling materials to and from the job site, we have our own fleet
We also have our own Limestone Quarry, so we can control our costs and keep our schedules because we are not reliant on someone else to delivery material.
Concrete
Foundations for new homes or additions, garages, sheds and small scale Commercial Projects
Flat-work for basements, garages, or all your exterior needs
And give your flat-work some flair with Stamped and Colored Concrete
Asphalt
The house is almost finished, but needs that finishing touch of an Asphalt Driveway
Working with Fink's Paving, Excavating & Concrete, you can get all of the above work completed by ONE SUBCONTRACTOR, not two or three. We do all the scheduling, work directly with project managers, and you contact only one company.
Start Here and send us your plans for a competitive bid!
Contractor Capabilities
We know the process for new home construction and our experienced work crews make it easy for you as the general contractor. Our contractor services include: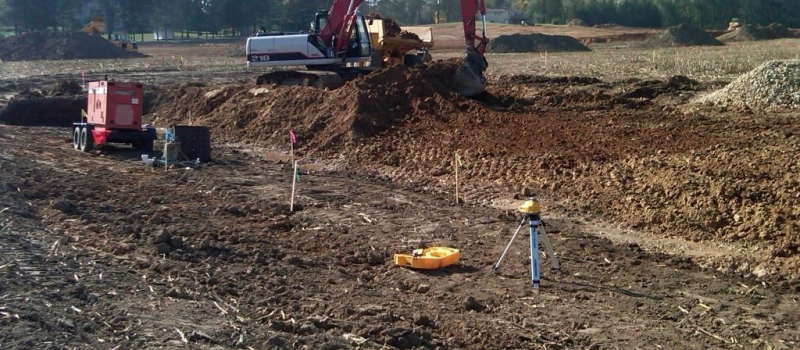 Design and Site Prep
Creating a solid base for any project starts with planning and preparation work. Fink's is versed in all the finer points of site planning, hook-ups, and new site construction. We know the home building and remodeling addition process and we can help make suggestions, especially when each site is so unique. Our in-house team will work with you to plan, schedule, and complete every projects.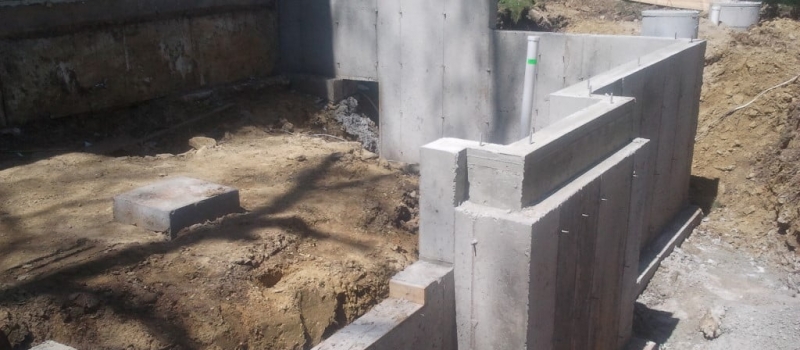 Foundations and Footings
Being a long-time contractor has its benefits, and we can assure the quality and efficiency of our poured foundations and footings. Footings are the first process in setting your foundation. Our design planning and foundation plan will ensure a proper drainage system for the base of your home. With the footings next comes the foundation set up process. We will work with you on the specific pour height to establish the correct base point to accept the wood frame construction.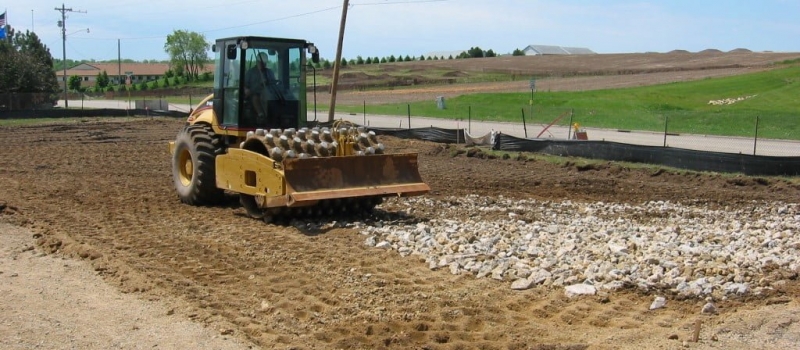 Regrade
Once the foundation and footings are set we remove forms and back-fill the foundation and initiate the final earth grade up to the home. This proves to be a very important function of construction because it controls future water drainage concerns, plantings, and landscape features. We've been digging foundations and providing excellent excavation services for more than 40 years and our team can be available as a subcontractor or general contractor on regrading and back-fill services.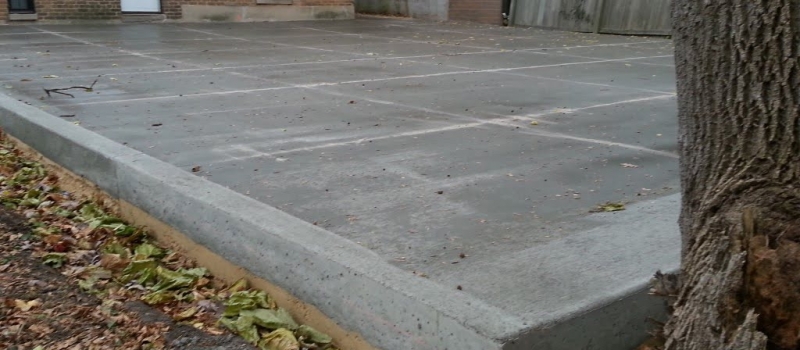 Flatwork
Fink's provides concrete pouring for driveways, slabs for patios, stoops, sidewalks, and walkways. Most concrete flatwork projects for new construction can be set up and poured in the same day. It's important to meet final grading requirements and anticipated path flows around the project site. We will coordinate with you to establish the final scope and installation. We offer an array of finish options and in addition to traditional concrete flatwork, we offer an extensive array of decorative stamps and coloring for your new driveway, patio, or sidewalk.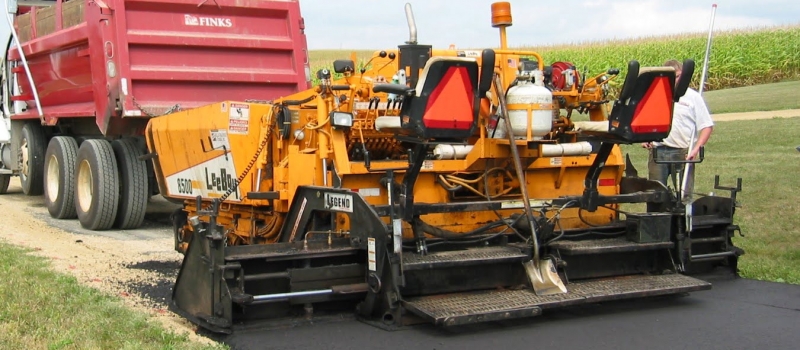 Driveways
We offer both asphalt paving and concrete driveways. We work through the process with you and we schedule to coordinate a time that will allow for proper base preparation and post-installation curing. As an important fixture for any new home, the driveway will set the stage as the welcome mat for your new home for years to come and our process is to make the driveway prep and paving simple and off your mind as a contractor. Our professional team will communicate directly with you to schedule each step in the process.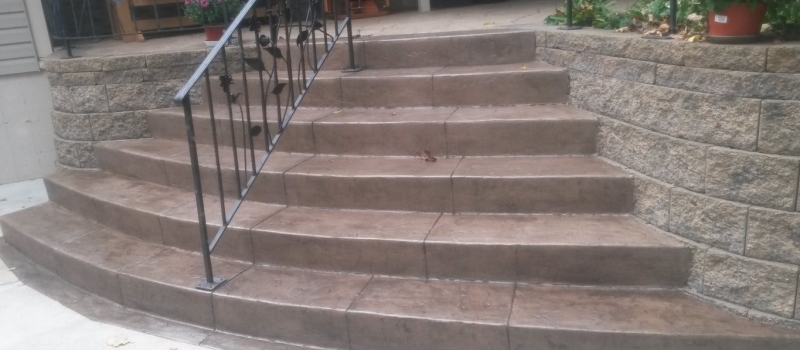 Finish Work
We're finding more and more homeowners are building exterior living spaces that include patios and walkways. We can work with you to incorporate these design aspects into your new construction or remodeling project as a final touch on the project. Our decorative finishes and stamped concrete is quickly becoming the preferred alternative to brick pavers because it simply holds up so much better in our harsh Wisconsin climate. It's easier to clean and maintain, and it simply looks amazing.